Day 1 :
Keynote Forum
University of Pittsburgh, USA
Time : 10:00-10:40

Biography:
Low molecular weight and unfractionated heparin have long been effective interventions to prevent and treat clots. Potential complications of this therapy includes bleeding, clotting or heparin Induced thrombocytopenia. Frequent monitoring of lab work is critical to maintain positive patient outcomes. When assessing therapeutic levels of unfractionated Heparin, two laboratory tests are available; the Activated Partial Thromboplastin Time (aPTT) and the Anti-Factor Xa Assay.
The aPTT has been the gold standard for monitoring IV heparin for more than 50 years. It is cost-effective and familiar to most personnel. However, it has no standard result. Each hospital has their own therapeutic range based on equipment that is available. It was determined that a "normal therapeutic" result was obtained when the patient's a PTT was 1.5-2.5 times the control. This is now considered to be an unsafe assumption because in many cases, as the patient is actually sub-therapeutic when within this range.
The Anti-Factor Xa Assay is recommended for monitoring unfractionated heparin by both the American College of Chest Physicians and the College of American Pathologists. Advantages of this test include less blood needed for the test, shorter time to therapeutic goal, fewer dosage adjustments and laboratory tests,This may decrease hospital length of stay. Disadvantages include cost, initial errors form a learning curve and that after the blood has been obtained. The test must be completed within 1 hour
The presenters will conclude by discussing how a major health system converted from the aPTT to the Anti-Xa Assay.
Abstract:
Alice Jane Haines has obtained her BSN from West Virginia Wesleyan College and her Master of Science in Nursing Education and Doctor of Nursing Practice from the University of Pittsburgh. She is currently an Assistant Professor in the Department of Acute and Tertiary Care at the University of Pittsburgh. She has worked for 33 years in Nursing and has 25 years of Nursing Education experience. She has also worked as a Staff Nurse for more than 5 years on a Lung Transplant Step-down Unit. Caring for Lung Transplant recipients and their caregivers is truly her passion.
Keynote Forum
Technion–Israel Institute of Technology, Israel
Time : 10:40-11:20

Biography:
Eitan Naveh is an Associate Professor at the Faculty of Industrial Engineering and Management, Technion–Israel Institute of Technology, where he received his DSc in Quality Assurance and Reliability. He acted as a Visitor Scholar in Harvard School of Public Health in 2016/17. His research interests include mainly two streams of organizational research: errors in organizations; and linkage between innovation and quality. His research has been published in the Academy of Management Journal, Journal of Applied Phycology, Journal of Management, Journal of Operations Management, Management Science, and other leading academic journals.
Abstract:
Errors are a recurring fact of organizational life and can potentially yield either adverse or positive consequences. Although we have learned much about errors in specific research areas across specific organizational contexts, we know little about how multifaceted forces in organizations, especially when they contradict each other, might affect the pathways of errors in organizations. In this seminar, I will present an integrative approach to errors by summarizing conceptual foundations and empirical findings of my studies. I will focus on three dimensions: namely (1) levels of analysis – the degree to which errors are attributed to the individual (e.g., individual employee) or collective actors (e.g., teams, units); (2) temporal dynamism – the degree to which organizational emphasis is put before, during, and after an error occurs; and (3) priority – the degree to which conflicting priorities are assigned to error coping strategies. I will present my research findings on how to reduce the underlying causes and negative consequences of errors while promoting positive outcomes and learning benefits in organizations and specifically in health care. I will discuss discrepancies, inconsistencies, and opportunities for research synthesis.
Psychiatric and Mental Health Nursing | Nursing Education and Research | Clinical Nursing | Cancer Nursing | Cardiac Nursing | Pediatric Nursing | Women Health Nursing| Emergency Nursing
Location: Tribeca 1

Chair
Eitan Naveh
Technion–Israel Institute of Technology, Israel

Co-Chair
Wanda M Williams
Rutgers School of Nursing, USA
Session Introduction
Augusta University College of Nursing, USA
Time : 11:20-11:50

Biography:
Jean D. Pawl is an Associate Professor and Chair of the Biobehavioral Department of Nursing at Augusta University. She completed her PhD in nursing prior to consolidation while teaching in the former Department of Nursing on the liberal arts campus. She served as the interim program director of the BSN program at Augusta State University after the program director resigned with the announcement of consolidation. She led the relocation of faculty and students to the Health Sciences Campus and participated in the weekly task force. She is a certified nurse educator with 20+ years of academic experience.
Lori S Anderson is an Associate Professor and Associate Dean for Academic and Student Affairs at Augusta University College of Nursing. As Associate Dean, she ensures quality and excellence of the College's Nursing Programs and provides leadership and vision in the development, implementation and evaluation of all academic programs. During consolidation, she led various faculty teams with the creation of the BSN curriculum and was instrumental with the various accreditation requirements that ensued. She has over twenty-nine years of nursing experience in various roles ranging from staff to administration and academia.
Abstract:
Leading change to create a singular identity between two diverse cultures is challenging. During a consolidation of two Bachelors of Science in Nursing programs, the ADKAR change management model provided a framework for guiding and assisting individuals through the change process. By examining awareness, desire, knowledge, abilities, and reinforcement, leadership can foster the desired behavior by assessing individual needs to promote new ways of thinking and working. Each of the five sequential areas of focus presents with unique challenges that may need to be addressed by leadership. Behaviors exhibited in each element during this consolidation illustrate the concepts and measurements used by leadership to move the consolidation efforts forward. When the five elements are achieved, faculty are engaged and energized; however, if any element is weak or missing, the change progression can be undermined and halted. Lessons learned by leadership involved in the consolidation of these two programs included: respect and patience is needed as individuals move through transitional change at different paces; clear, honest and frequent communication is imperative; allow faculty to participate and help with problem solving; and to realize that losses continue in many forms, yet remember to celebrate the successes.
Rutgers University School of Nursing, USA
Time : 12:10 -12:40

Biography:
Wanda M Williams is an Assistant Professor at Rutgers University School of Nursing-Camden. She received her PhD in Nursing from the University of North Carolina at Greensboro and completed a Post-Doctoral fellowship in the area of "Interventions to Prevent and Manage Chronic Illness" at the University of North Carolina at Chapel Hill. Her research focuses on improving health outcomes of Black women and youth through the implementation of physical activity interventions. She believes that promoting better health habits in adolescence will lead to better health outcomes in adulthood. She is also a Women's Health Nurse Practitioner, with over 30 years of nursing experience.
Abstract:
The top three causes of death for Black women are coronary heart disease, stroke and diabetes. Contributing factors for these diseases are multifaceted; however, lack of physical activity (PA) has been linked to the growing incidence of these diseases, especially in Black women. There is sufficient evidence to support the benefits of being physically active. Yet, not being PA is significantly higher in Black women, starting with a significant decline during adolescence. A contributing factor for this decline may be attitude, which is shaped by one's beliefs and cultural factors. The goal of this review was to identify the significance of Black Adolescent girls' attitude toward PA with the aim to determine what factor may promote PA in this group. Regular PA can improve overall health and fitness, and reduce the risk for chronic diseases. The long-term goal is to use the information from this review to design effective PA programs aimed at Black adolescent girls. Maintaining regular PA into adulthood can improve overall health and fitness, and reduce the risk for chronic diseases. Four of the interventions identified in this review that focused on changing attitudes of adolescent girls regarding PA did see an improvement in PA. Overall, this review supports that more effective interventions targeting Black adolescent girls are needed that consider the cultural factors (beliefs, self-efficacy, and family dynamics) that shape one's attitude toward being physically active.
Biography:
Migdalia Serrano Smith has obtained her MSN in Nursing Education from the University of Phoenix and her BSN from Ursuline College in Cleveland, Ohio, USA in 2013 and 1993, respectively. She has worked for the Cleveland Clinic as a Surgical Intensive Care Nurse and Critical Care Transport Nurse for their critical care transport team and for the past four years has held a position as a Nursing Professional Development Specialist for Nursing Education and Professional Practice Development. She is currently the Nursing Professional Practice Development Specialists for the Heart and Vascular Institute Intensive Care Units at Cleveland Clinic.
Abstract:
Simulation is an effective learning tool, it allows for repetitive practice training on complex issues. The airline industry has been training pilots with simulators for decades and that industry continues to be the gold standard for safety. As caregivers patient safety is our number one priority. Today there are many different tools in our tool belt that we may reach for in order to keep our patients safe. We can educate and train our staff using simulation and marry that with the many care bundles that have proven to increase patient mortality and outcomes. One such bundle that has proven to be effective is the sepsis care bundle. Sepsis treatment cost can range from $19,000 to $32,000. The CDC estimates that 450,000 cases of sepsis are reported in the US alone with greater than 100,000 deaths annually. The sepsis care bundle has proven to improve the mortality rate by 14%. This research set out to compare clinical knowledge retention among caregivers after a simulation exercise versus self-study education. The simulation was validated by experts across the country and the self-study was the sepsis care path developed at our hospital. The participants were given a pre and posttest immediately following the exercise and at three months post exercise. All participants were randomized as to which educational method they would receive and the final comparison was completed at three months.
Molde University College, Norway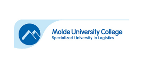 Biography:
Ingeborg Ulvund is a nurse, midwife and senior lecture at Molde University College Bachelor's Program- Nursing. She is engaged in the development of the nursing program, has written textbook chapters and published several papers.
Elin Mordal is a nurse, midwife and PhD candidate at Molde University College. She is engaged in the development of the nursing program.
Abstract:
Background: Offering nursing students' international clinical placement during the educational program is one response to meet the need of cultural competence among nurses. This paper provides insight into the impact of clinical placement, in a developing country, on third year nursing students. In the study, we investigated how short-term international clinical placement impacted Norwegian nursing students' development of cultural competency.
Design & Methods: In this study, we utilised a qualitative descriptive design and used individual interviews with eighteen Norwegian nursing students, who had all participated in an international clinical placement. The data were analysed using the principles of systematic text condensation.
Results: In spite, the international clinical placement only was four weeks, the findings suggested that real life experience culturally awakened the students and forced an ongoing process developing cultural competence. However, it is important to give students time to reflection.
Conclusions: Although increased cultural awareness and a growing cultural competence was identified by the students undertaking international clinical placement, further research is required. It is important to investigate the best methods to support the students' reflection such that the experiences lead to learning.
Barry Universty CNHS, USA
Biography:
Jascinth Lindo holds a PhD from the University of the West Indies and is an Associate Professor at Barry University. She has extensive experience in the pedagogy of
epidemiology, public health, health promotion and research methods at Undergraduate and Graduate levels. She is a strong advocate for evidence-based practice and
has published 26 peer reviewed articles, Co-authored more than 60 abstracts and conference presentations. She is a Reviewer and Editorial Board Member for nursing
publications repute.
Abstract:
A modified participatory interactive model of knowledge transfer was used to guide an ongoing program of research at a Caribbean School of Nursing. Faculty members collaborated with clinical partners to identify challenges in practice which required evidence to be addressed. Through multiple team building activities and efforts, research projects aimed at generating relevant evidence, facilitating research capacity building among team members and exposing undergraduate students to nursing research were developed.
Process dimension: The collaborative relationship between faculty/researchers and clinical partners was mutually beneficial with significant outcomes. Team members welcomed the opportunity for research mentorship, and were desirous of improved relationships between the school and clinical institution. Finally, the projects facilitated the learning experience of nursing students by exposing them to the research process.
Content dimension: Nursing education students demonstrated adequate data collection skills and increased awareness regarding the principles and practice of research. Practice_major practice issues identified and addressed included the lack of adequate preceptors for student nurses and the quality of nursing documentation. Strategies to address both were pursued collaboratively with relative good success.
Implications for practice: The model for knowledge translation strengthened relationships with clinical partners and spawned future research opportunities. Findings related to the quality of nursing documentation and preceptorship were disseminated, discussed and relevant strategies to improve practice were implemented. Faculty successfully participated in the peer review publication process demonstrating increased research self-efficacy. Likewise, increase research interest noted among students could spur interest in the pursuit of graduate studies. Taken together, this approach is likely to strengthen the propensity for evidence based practice.
Old Dominion University, USA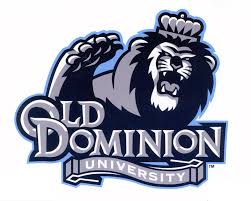 Biography:
Kameka Totten, BSN, RN, MBA/MHA, NE-BC, is a Nurse Leader with 16 years combined Clinical and Progressive Leadership Experience and has skillfully practiced in the areas of Intensive Care, Telemetry, General Surgery, Gynecological and Bariatric Surgery, Medical/ Psychiatric and Flexible Resources at Cone Health System. Initially working as a Bedside Nurse and then swiftly climbing the clinical ladder, she is currently a Department Director. Her personal objective is to further her career and education while maintaining a supervisory role and continuing to have a direct impact on exceptional safe quality patient care and satisfaction.
Abstract:
Staff nurses experience dissatisfaction with nurse leaders and often leave their positions. Employee churn and vacancies create gaps in continuity of care and may negatively impact patient quality and safety. Empirical evidence exploring relationships between nurse leader emotional intelligence, work environment, and leadership performance is scant. This study will be conducted at a local Health System and will explore relationships between nurse leader emotional intelligence, employee engagement, and performance outcomes including registered nurse turnover and retention rates at Cone Health System. There are a total of 118 eligible nurse leaders (51 department directors and 67 assistant directors). The research questions that will be addressed are: (1) Is there a relationship between the nurse leader personal and professional characteristics, emotional intelligence, employee engagement, and performance outcomes? (2) Are there differences in employee engagement and nurse leader performance outcomes between nurse leaders reporting high emotional intelligence compared to nurse leaders reporting low emotional intelligence? Upon completion, the results will provide essential empirical data in a study that will evaluate the impact of Cone Health System nurse leader emotional intelligence on employee engagement and performance outcomes. The results may be used to enhance nurse leader self-awareness. Leader self-awareness may lead to the adaptation of emotional intelligence behaviors that promote improvements in the work environment and performance outcomes.
University of Verona, Italy
Biography:
Chiara Tosin is a PhD student in Human Sciences Department at University of Verona. Her research interests include pediatric chronic disease, pediatric/neonatal intensive care, research with children, ethics and nursing management. She works as a Nurse since 2006 in a PICU (Major Civil Hospital of Verona). She holds a Master's degree in Nursing Sciences with magna cum laude and a Postgraduate course in health professions management, where she conducted research on "Lived experieces of children with chronic illness condition and their parents" and "Development of a Nursing Competency Assessment Tool in a PICU".
Abstract:
Scientific development for treating life-threatening illnesses combined with an increase of home-based health support has contributed in reducing children mortality rates but it also increases the number of children with chronic condition (approximately 49% of hospitalized children have chronic illnesses). Hospitalizations and recurrent readmissions are dramatic experience for children and they also have a huge impact on their families. There are no evidences focused on lived experiences of chronic ill children and their parents. This study aims to explore the experience of children with chronic disease in PICU and the experience of their parents. This study adheres to a phenomenological–hermeneutic approach, suitable for exploring the meaning lived experiences. Children and parents involved in the research are recruited through the Paediatric Department of the University Hospital of Verona. Data are collected by semi-structured interviews and data analysis is developed through an inductive and recursive process, aimed to identify the overall sense of the described experiences. The analysis reveals four emerging dimensions: experiences, elements of value, problems and suggestions. Within these dimensions, I identify some common elements and some "protruding" elements that emerged as particularly relevant. They reveal that parents frequently a) experience miscommunication, b) are silenced c) feel the need to trust medical care providers. Children frequently described a) a particular mother's proximity during hospitalization, b) hope. These findings should be considered in order to improve the quality of paediatric care and other services for children with chronic illness.
Chiang Mai University, Thailand
Biography:
Basbish Tsogbadrakh has completed her Master's in Nursing Science from Chiang Mai University, Thailand. Currently, she is the 1st year PhD Student in international program at Chiang Mai University in Thailand. She is the Lecturer of School of Nursing, Mongolian National University of Medical Science. She has published more than 3 papers in reputed journals and has been serving as an Editorial Board Member of repute.
Abstract:
Introduction: The concept of quality is a highly complex, abstract and dynamic that it evolves as healthcare due to customer's expectations (Barbosa, 2015 & Mhlanga, 2016). The purpose of this study is to describe the meaning of the "quality" in nursing care context and to clarify the main attributes, antecedents and consequences of quality associated with nursing care.
Method: Walker and Avant's concept analysis method used and the CINAHL, Medline and Google scholar databases were searched for English articles using the keywords quality, quality care or quality nursing care. Articles were selected according to whether the concept of quality was defined or described and whether dimensions of quality care were discussed.
Results: The result of this analysis found five attributes which are appropriate care, attentiveness of nurses, meets the patient's needs, meets the standards and safety. Antecedences included patient's expectations and previous nursing care experience. Consequences were positive patient outcome and patient satisfaction with care. The meaning of the quality nursing care defined as providing appropriate and attentiveness care for the patient safety based on their needs or expectations by competent healthcare providers using latest guideline, standard and advanced technology, and resulted having positive patient outcome and satisfaction.
Conclusion: An operational definition of quality in nursing care context with antecedents, defining attributes, and consequences emerged through the process of concept analysis. Result of this study can help better understand, the notion of quality concept in nursing care context and can be used in healthcare. In addition, this analysis can be treated as the foundation for further rigorous instrument or research design.